The choice of a car was not an easy step since every choice has two sides: a good one and a bad one. Living with the good side is a pleasure, it's easy, but to live with the bad side, well, that's a whole different story. So, we needed to weight several points. The types of tours we want to do, the reliability and how easy to repair were deciding points for our choice. We remember some previous tours we made with a 4×4 car and some difficult situations we had due the types of routes that we took looked more like trails in the middle of nowhere.
Two other questions that weighted in our decision were the size of the vehicle, because the bigger vehicle, the most comfort and autonomy we would have, but on the other hand, it would restrict our movability. The other point was the price of the purchase that could make the project viable or not.
Within this parameters – being a 4×4, reliable, easy maintenance, with a reasonable size and a good price, the market options became very limited. Therefore, after a lot of research, we chose an 4×4 Pick Up Truck with a Camper. Perfect because the Camper has everything we need: a stove, fridge, sink, bathroom and bed. Thus, our house is always with us. Our combo – Truck – Camper was baptized "Tropeiro", because it gives us the freedom to go anywhere the nature allows us, the weather being one of the few barriers.
TROPEIRO
our house on wheels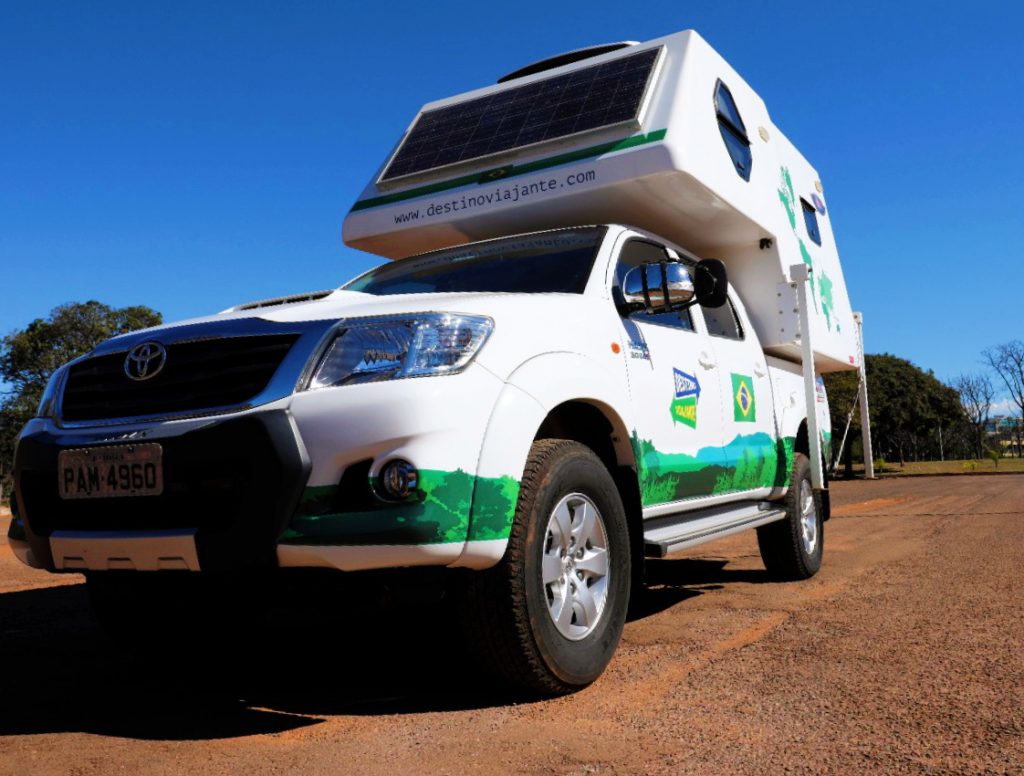 The car itself is already very complete, however, to ensure more comfort and safety on our travel, we made some adjustments:
– Back Seat
– Suspention
– Glasses
See more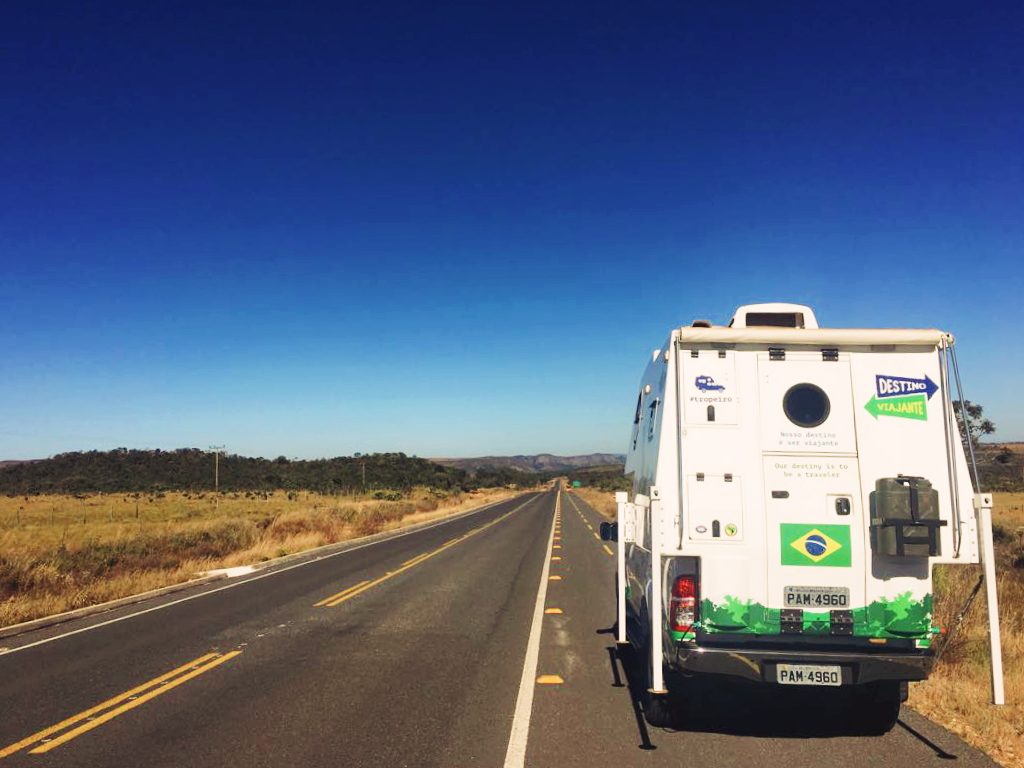 The "tropeiro" – trooper had a very important role in Brazil's XVII century economy by their comes and goes along paths and roads. Besides that, their cultural importance was really outstanding. The 'Tropeiros" also were propagators of news and ideas among remote communities in a time where there were no roads in Brazil.
See more