WHAT INSPIRED US
stories and books
THE DREAM
to know the world
Reading stories from travellers made us dream and observe what attracts us the most. We understand that what fascinates us are the stories about the locals and the wonders of each Heritage Site.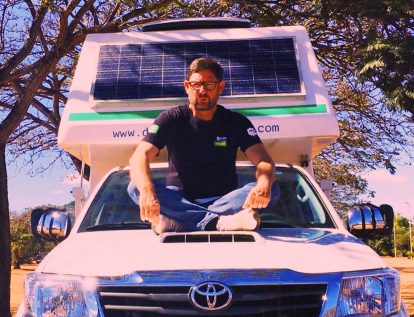 Paulo has always been adventurous, he likes different things. Has already travelled several motorbike expeditions: to Ushuaia – The Fire Land in Argentina, crossed the Caracoles in the Andes Mountain Range in Chile e went to Margarita Island in Venezuela. His restlessness is one of those kinds that ''go for a drive  to clear the mind'' means riding 150 km in a motorbike to drink a cup of coffee, is to drive 3.000 km to see whales in Abrolhos – Bahia/Brazil or having the pleasure to travel 4.000 km just to ride a balloon and ride up the ''The Snake Trail'' with its winding curves and reliefs.
Since we've met, he always told me he would take me to travel the world. In 2010 we began to plan our first expedition to Cusco in Peru e to the Atacama Desert in Chile. We spent that year organizing the trip that took place at the end of 2010. Even a 4×4 car we bought for the trip. We drove 12.500 km in 35 days and it was perfect, thanks to his care with every detail about everything.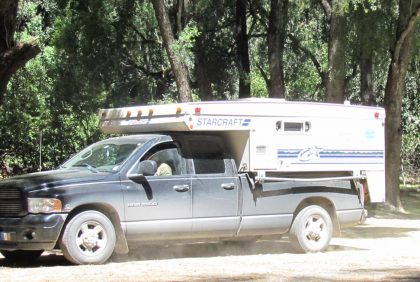 During our trip, in the Argentinian and Chilean parks we visited, we saw a lot of motor-homes until we saw a ''Camper'' – a tinny house on top of a trunk. We didn't know what exactly what it was, but I was amazed by it and said ''that's what I want for us to travel in''.
When we came back from that trip, I read some of many books Paulo owns about travel stories: by car, by motorcycle, by boat, by bike and even by foot, reinforcing our willing to travel and our decision. Some books even have statistics about the travel with how much it was spent and that made us understand that our dream would fit in our budget.